Meet the Performers on the CultureFest Stage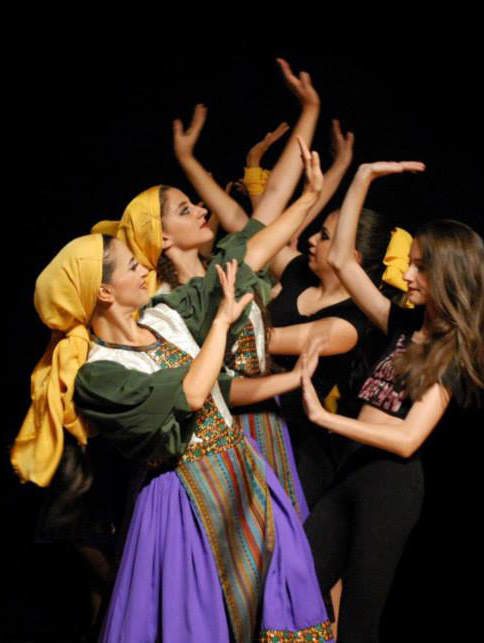 Mavi Dance
Founded in the fall of 2002, Mavi Dance has rapidly progressed to become a dynamic force in the Boston arts scene. Its founder, H. Pinar Zengingonul, Ph.D, has long taken an interest in a wide range of folk dance styles, from those of her native Turkey to
Irish, Georgian, Russian, and many others.
She sought to create a dance group that would bring dancers together from diverse backgrounds that would express one of her central philosophies: dance is a universal language that brings the world together. Ms. Zengingonul'smission with Mavi Dance is to bring the ancient dance traditions of various regions of the world into the 21st century so that they can become more accessible to today's audiences. The group has a contemporary, eclectic and unique repertoire based on the dance styles of the world.
For class and company information please e-mail info@mavidance.comor visit www.mavidance.com.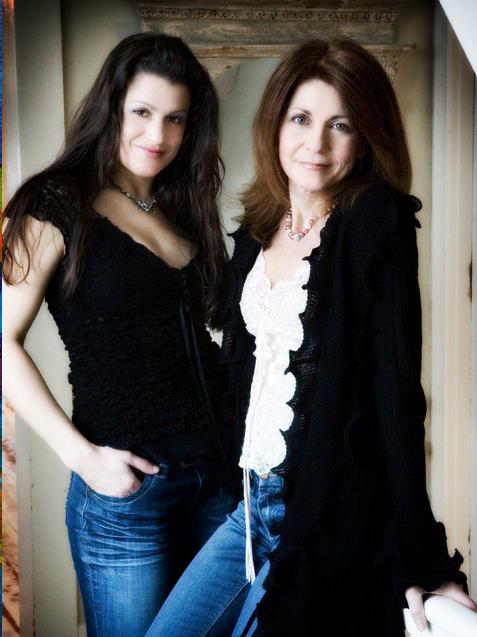 Stefilia's Stone
Together, Carrie Rowan and Adrienne Ghilani create a dynamic display of original music infusing classical piano style with finger picked guitar, smothered with lyrical finesse, served up with a splash of indie, adult contemporary, and modern folk with funk.
All nestled beneath a layer of feminine harmonies that will lift you up to the heavens and remind you, angels do exist.
You will hear their influences wash over the top of their original music like a warm summer breeze across your skin. Subtle hints of: Bach, Shawn Colvin, Tori Amos, Carole King, Jewel and Karla Bonoffwill tickle your senses as they meld these flavors in a tasteful display of colors.
The synergy created by this combination of talents can be felt by audiences all around New England. Check out their growing gig schedule to find out where they are leaving a great impression next at www.stefiliasstone.com.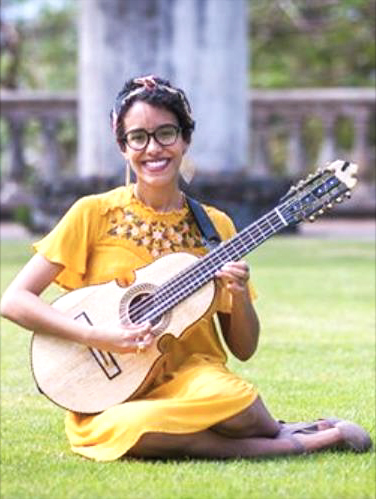 Fabiola Mendez
Fabiola has participated in several cuatro competitions winning prizes in all of them, including being selected as the winner of the "National CuatroPlayer Competition" in 2011 by the Puerto Rican Institute of Culture.
Fabiola has collaborated with artists such as: the Puerto Rican Symphony Orchestra, Totóla Momposina, Pedro Capó, Victoria Sanabria, CuccoPeña, Eddie Palmieri, El Gran Combo de Puerto Rico, Danny Rivera, Edwin Colón Zayas, Los RayosGamma, among many others.
She has also had the privilege of receiving acknowledgements such as the dedication of the MapeyeFestival 2011, the Quincy Jones Award 2016, ambassador at the National Puerto Rican Day Parade in NYC 2018, and a commendation from the PR House of Representatives for being the first Puerto Rican cuatroplayer to graduate from Berklee.
Follow her at www.fabiolamendezmusic.com.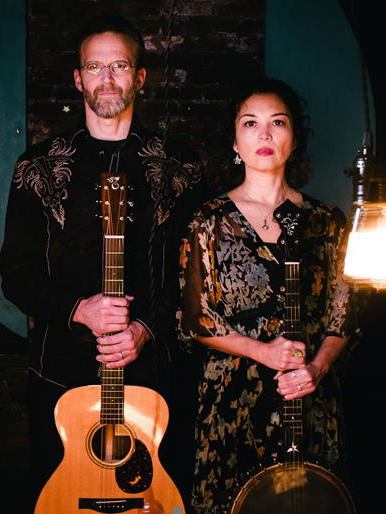 Crowes Pasture
Monique Byrne and Andy Rogovinperform original music and eye-opening covers that reflect a mutual passion, sense of discovery and celebration of life. Their tightly blended vocal harmonies are mixed with an expressive
instrumental style that is best described as a banjo-guitar romance. Crowes Pasture's style of escapist folk transports and connects listeners through universal experiences in their "skillfully crafted, emotional songwriting" (Chris Eastburn, award-winning composer).
More than beautiful recordings, Crowes Pasture has an intimacy about their live performances. The romantic clawhammerbanjo playing by Monique and expressive guitar picking by Andy are enlivened by their personal chemistry and emotionally expressive vocals.
Follow them on www.crowespastureduo.com.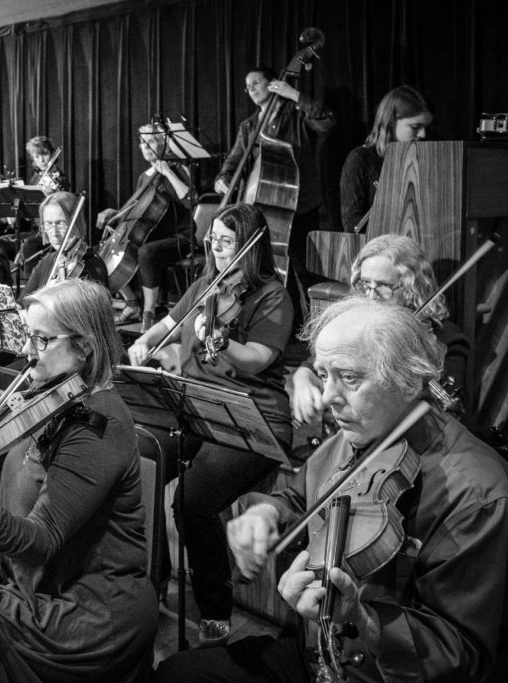 Boston Scottish Fiddle Orchestra
The Boston Scottish Fiddle Orchestra was formed in 2016 and is the performing group of the Boston Scottish Fiddle Club. Under the direction of Neil Pearlman the orchestra performs traditional and contemporary Scottish and Cape Breton tunes arranged to create a unique fresh sound. The group includes musicians of all ages who play fiddle, cello, guitar, mandolin, flute, piano and other instruments. In addition to their own Gala concert the fiddle orchestra performs at various festivals and events including the New Hampshire Highland Games, BCMFestand NEFFA (New England Folk Festival). They recently made a recording for their first studio album, which will be out in the late Fall. You can check out the BSFO and the other fiddle club activities at www.bsfc.org.