Go Out Doors - Northborough 2023
April 29 - June 10 at Ellsworth McAfee Park

Join us for the opening of the second Go Out doors-Northborough public art exhibit
on Saturday, April 29 from 11:00 a.m. -12:00 p.m.
Go Out Doors Northborough will feature nine up-cycled, painted doors by area artists and will remain on display through Saturday, June 10 in Ellsworth-McAfee Park. The exhibition is part of the Northborough Cultural Council's larger LOVE Northborough Public Art Campaign.
What happens if you open the door and step outside? What happens if the opportunity to engage presents itself? What might we discover if we find ourselves on a path through the park or commons – away from the paths we travel daily?
Go Out Doors – Northborough is a public art project to inspire discovery and exploration of public spaces and the intersection of place, community, spirit, and nature.
Based on the En Plein Air exhibition on NYC's High Line and in collaboration with The Umbrella Arts Center's regional public art installation Go Out Doors – Neighbors, Go Out Doors – Northborough is a public art installation featuring nine artfully upcycled, painted doors on display from April 29 through June 10 in Ellsworth McAfee Park, 363 South Street, Northborough, MA 01532.
The exhibition will culminate with the doors being auctioned at CultureFest, on the Town Common, on Saturday, June 10. All monies raised will be used to fund future public art efforts in support of the public art campaign. Please support more community enhancing events with your support of Public Art in Northborough.
Suzanne began her Art History education in the museums of Europe, where she as a young child was heard saying "that doesn't look so hard".  After getting an A+ for her watercolor work in Mrs Jones' 4th Grade Art Class, her passion was ignited.  She honed her technique in High School with charcoal reproductions of Rubens' classics saying, "I see it, I draw it."
Perhaps her greatest body of work has been assisting her children with their school diorama's and projects through the years.  More recently, Suzanne has done a deep introspective study of Sherwin Williams in various rooms inside her home, all to thunderous applause and accolades from her family. Her current artistic focus is pencil studies in the margins of To Do lists while on the phone.
Suzanne is a member of the Northboro Cultural Council, and is deeply thanked as the initiator and principle leader of the Go Outdoors Art project, as well as the LOVE Northborough Public Art Campaign.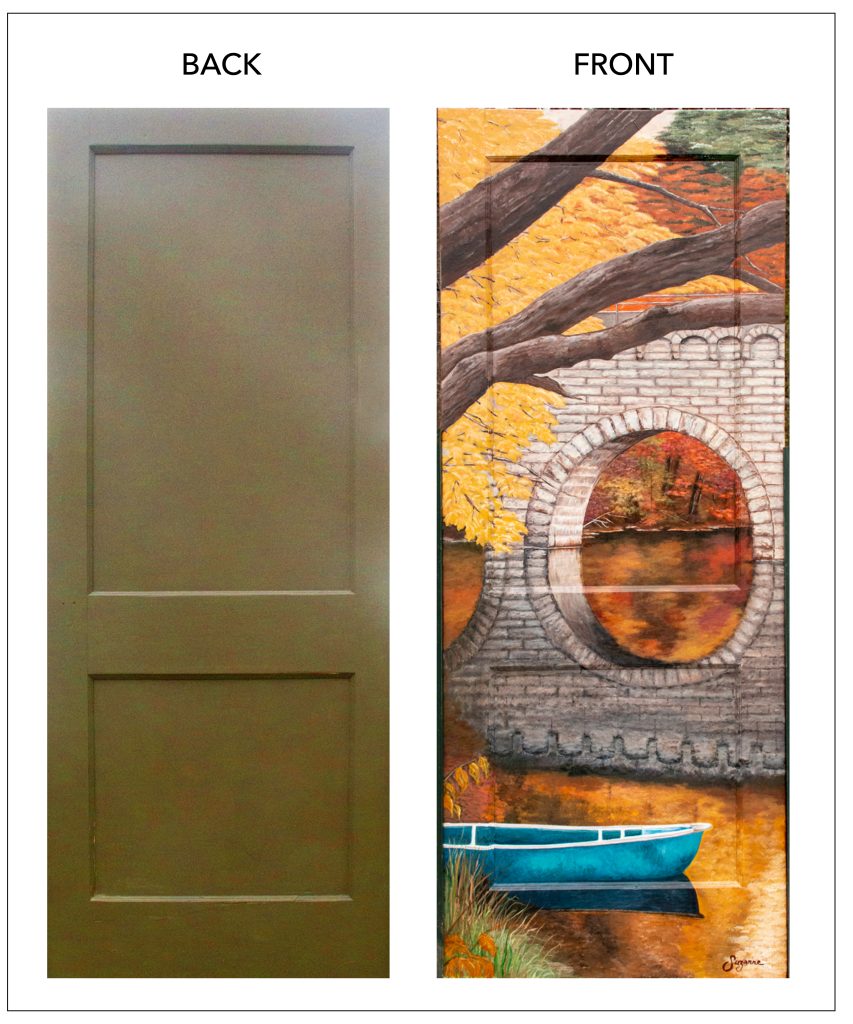 Lisa Hayden is a contemporary artist painting with a focus on natural abstracts, including abstract landscapes, abstract florals and seascapes. A Massachusetts native, she studied painting at the University of Miami, where the vibrant colors of South Florida have combined with a life in New England to form a lasting influence on her art for 30 years. 
A creative force in her work is a love of the ocean and nature; paintings often explore the intersection of human feelings and the natural world. An expression of both abstract concepts and landscapes through color, texture and motion is behind each piece of art.
More about Lisa Hayden:
www.meltedtheory.com
Facebook
Instagram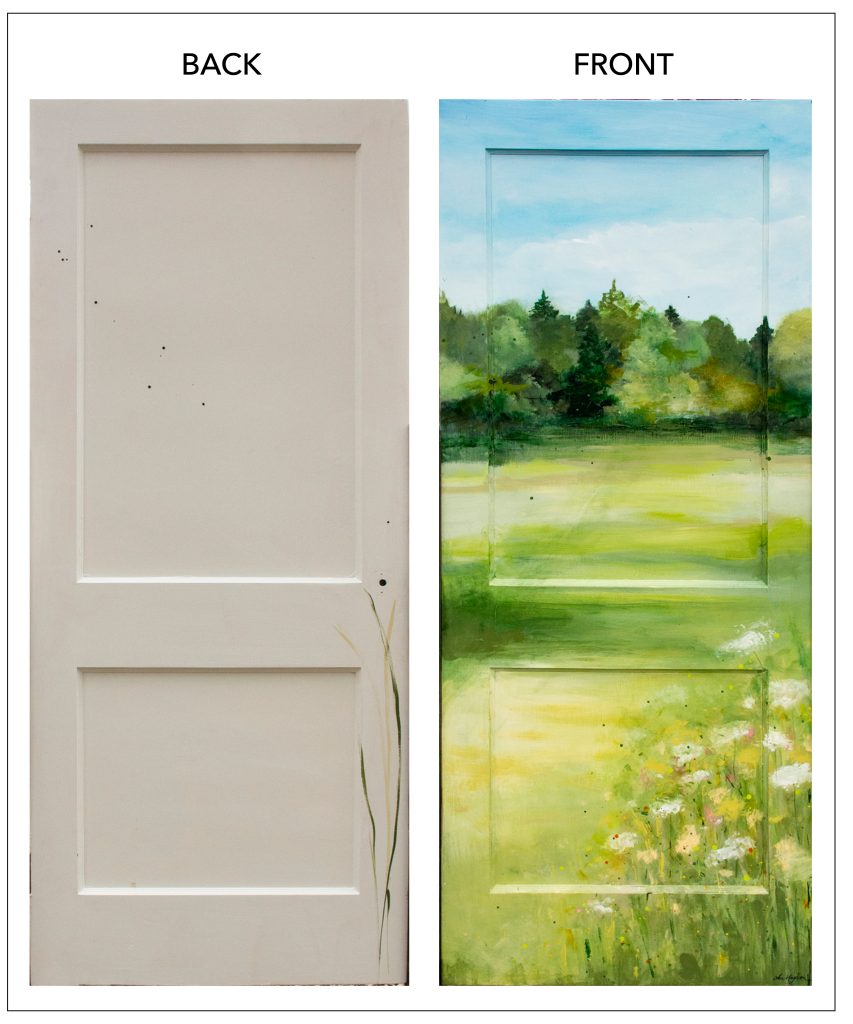 Rose is a Northborough native of 39 years and a retired biologist. She is a self taught artist and has always enjoyed both painting and photography as hobbies.
She mostly paints now to fundraise for Baypath Humane Society as well as her own enjoyment. She is an avid animal activist for all animals great or small, as well as an advocate for protecting animal habitats.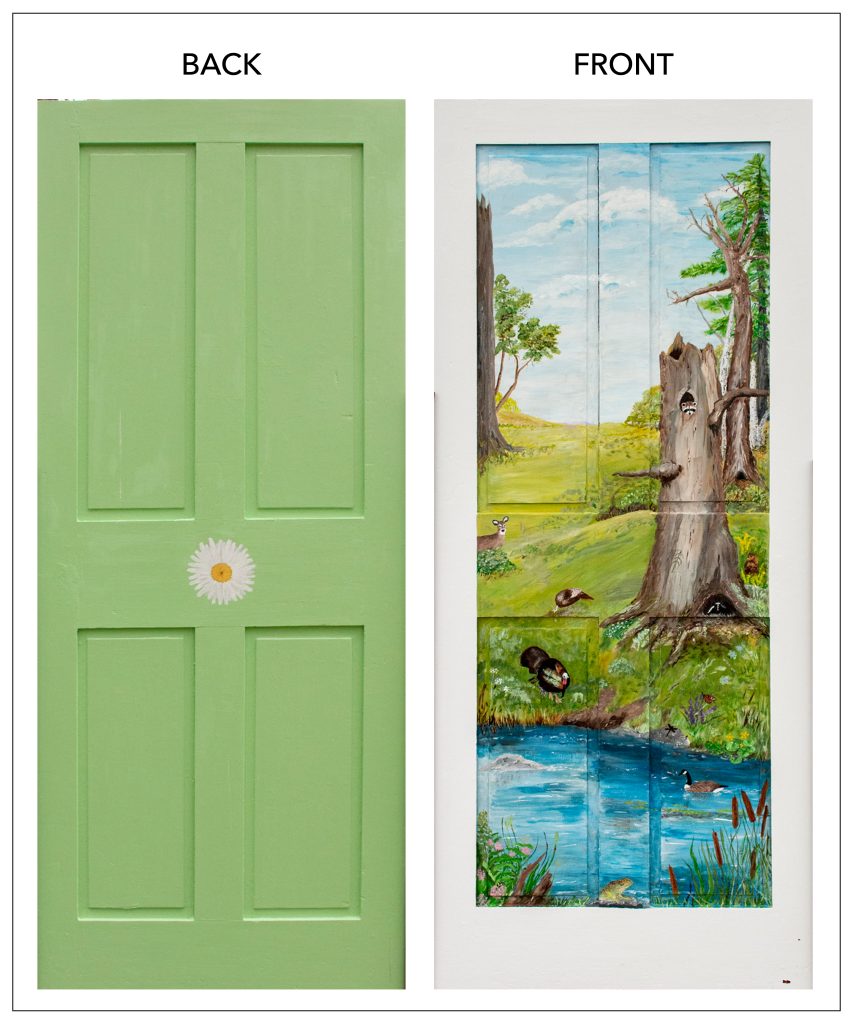 Brittni is a freelance visual artist and aspiring children's book author/illustrator. She works in graphite, acrylics, digital media…and pumpkins! Her biggest sources of inspiration are her twin girls, whose imaginative play is enough to cure any bouts of artist's block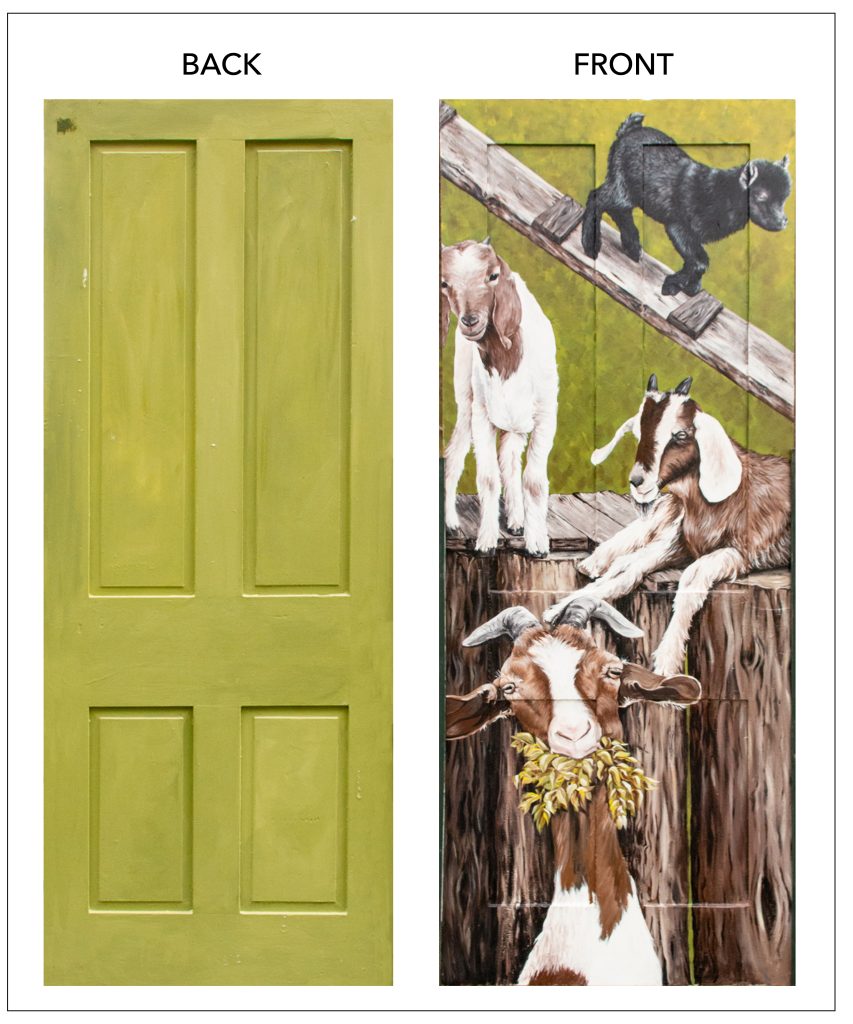 Bich Nguyen is a local amateur artist who enjoys painting in a variety of media. She's enjoyed artwork since she was little and continues to contribute to the expansion of art in every aspect of her life.  She attended the Boston Museum of Fine Arts classes throughout high school on scholarship and won numerous awards.  Her original love is fashion design (like creating her bridesmaids' dresses); and as an active resident of Northborough, she strives to expand the arts to the community through being the Secretary for the Northborough Cultural Council.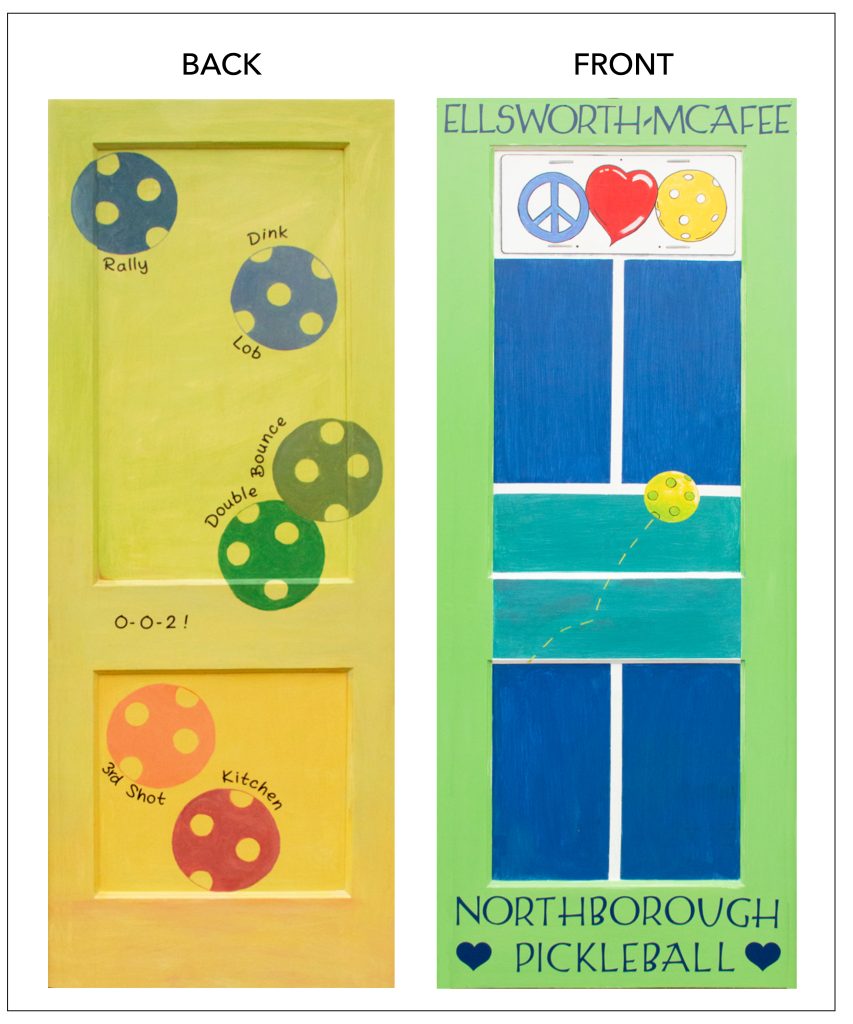 Anne Plaisance, is a French visual artist living near Boston, MA, USA. She focuses on women empowerment and social justice.
Plaisance took part in more than 100 exhibitions in the USA, Europe and Asia,received several prizes and grants. Featured on TV, radio, newspapers, magazines, her works are in private collections (USA, France, Poland, Belgium, UK, Italy, Japan, Switzerland, etc..)
More about Anne Plaisance:
https://www.anneplaisance.com
Instagram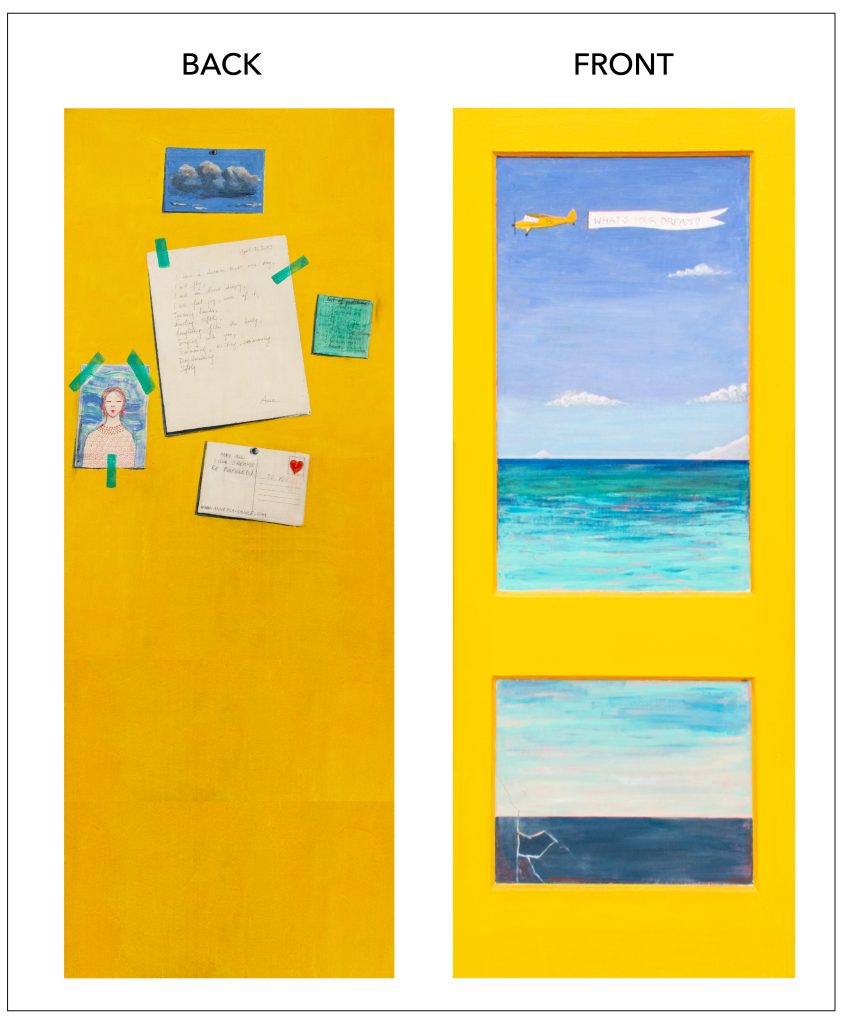 Artist Statement: As an artist, I enjoy the freedom to choose a variety of media depending on what story I need to tell. It could be the spontaneity of a Plein Air oil painting at sunset or a black & white photography street scene. Often, I incorporate language and symbols and revel in the joy of combining recycled or found objects with more conventional materials. I am drawn to texture, layers, and colors. Lately, I have been layering and combining my sculpture pieces, paintings via photographic layering.
I moved to Massachusetts from Connecticut to be closer to my grandsons. This was just before the pandemic. I would look at the empty playground in Assabet Park, longing to see life and laughter again. When the renovations began, it was such a symbol of hope. Suddenly, there was color and a space filled with the freedom and joy of childhood. And so, I was inspired to capture the spirit that keeps us "Forever Young".
Find out more at: colleenreillyrees.blogspot.com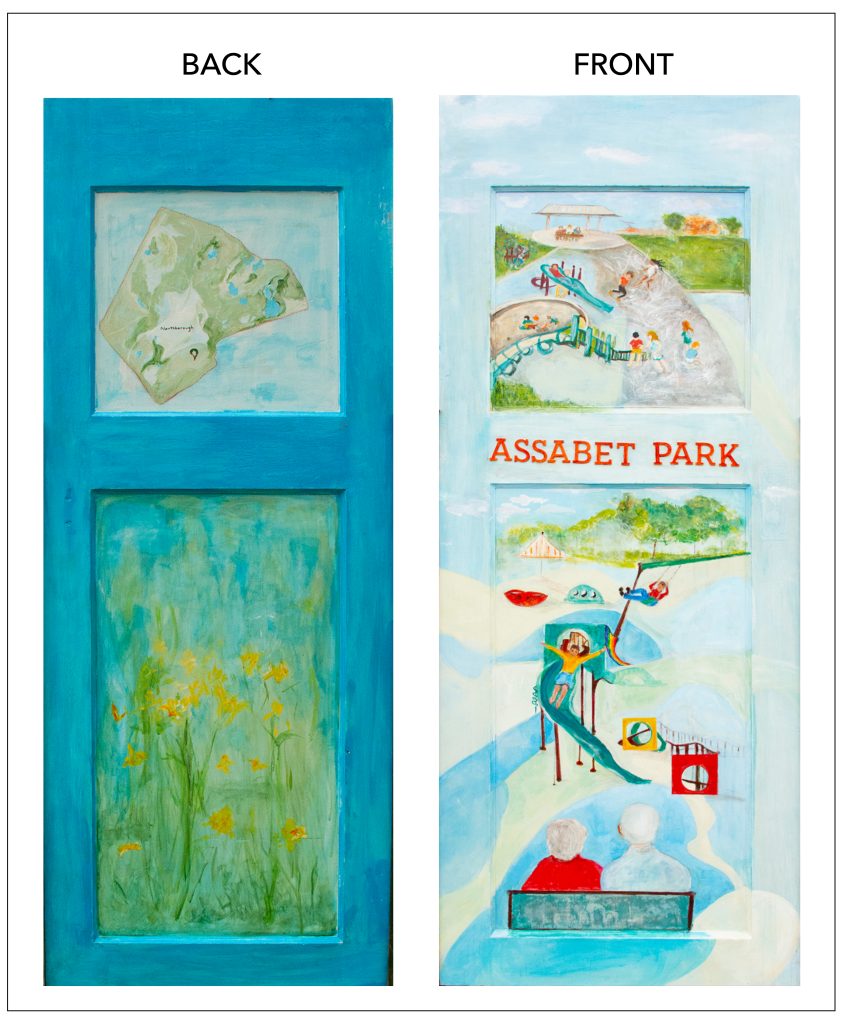 Jill Strait is an artist and clawhammer banjo player from Leominster, MA. Her work is inspired by her love of Bluegrass, Old Time and traditional country music. She paints and prints acoustic instruments with a variety of vintage fabric patterns from her collection of square dance dresses and western memorabilia.
More about Jill Strait:
https://jillstrait.com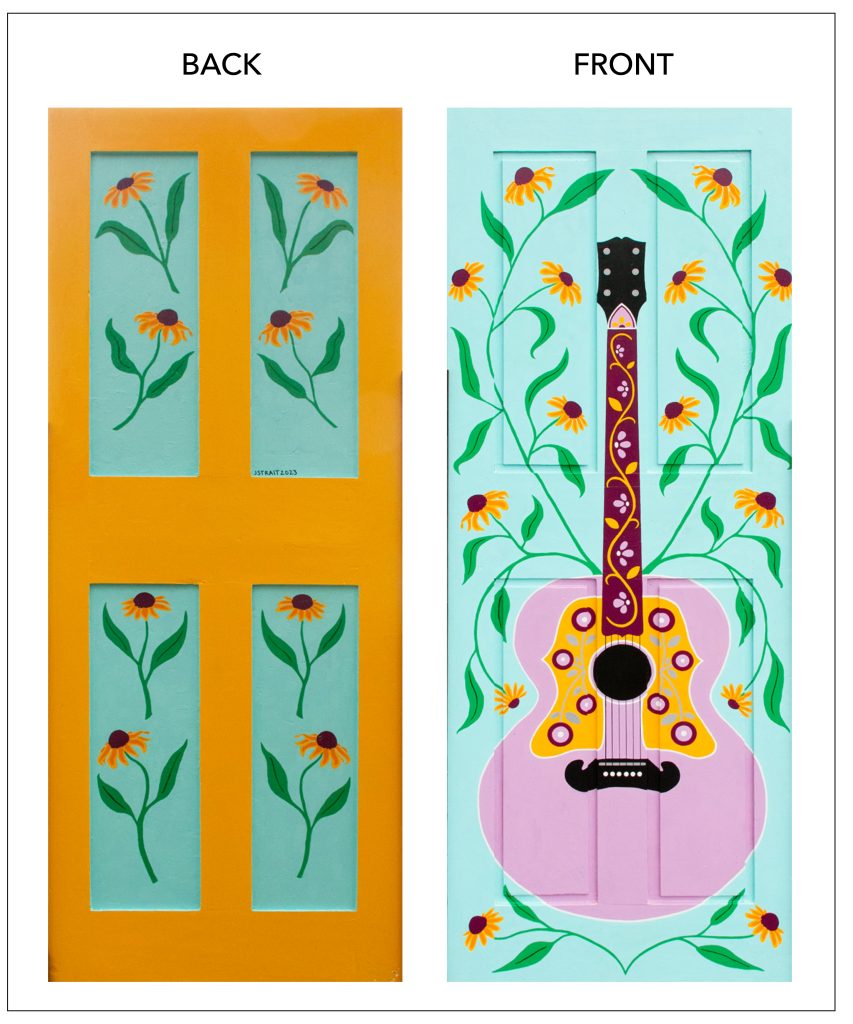 Lori Tiron-Pandit is a dark-fiction writer, editor, and digital marketing professional. She finds purpose in uplifting women's work, and celebrating their ancestral and contemporary imprint on the world. Through both her art and her technical work, she tells tales of women's everyday creative labors as well as their after-dark crafts.
Lori has a BA in Journalism, but her work covers several the mediums from print magazine writing, editing, and advertising, to website creation and content development, social media marketing as well as fiction, non-fiction writing, and poetry translation.
More about Lori Tiron-Pandit:
https://www.loritironpandit.com