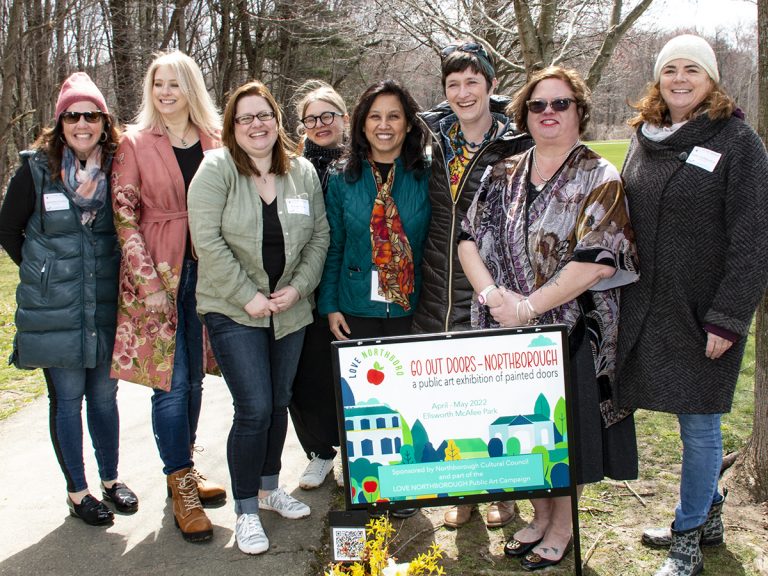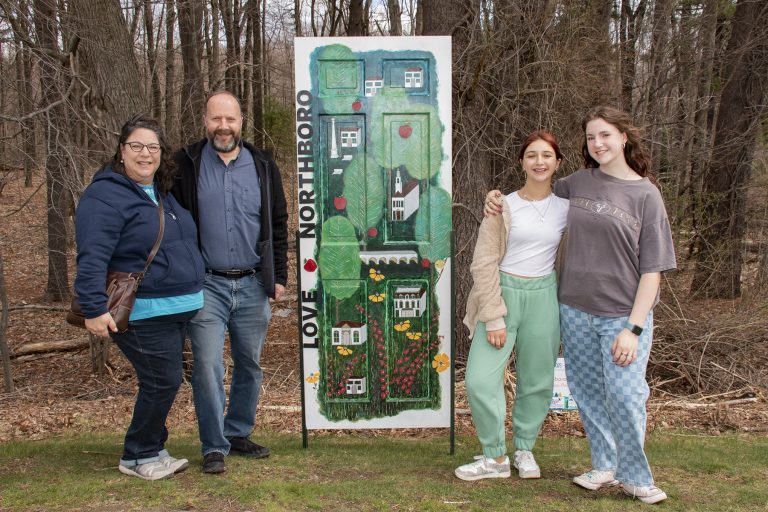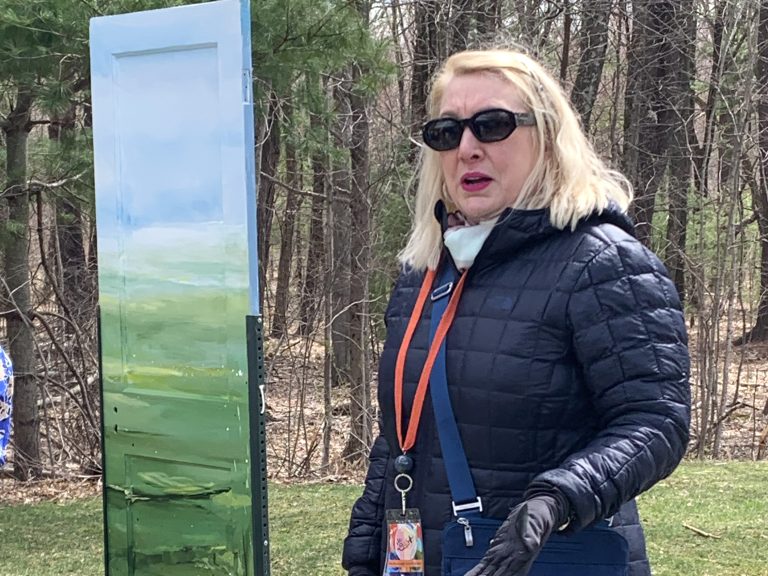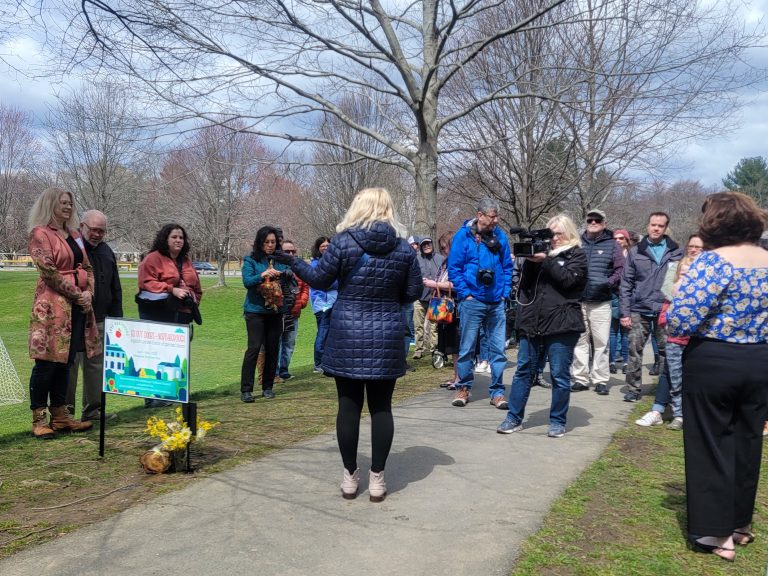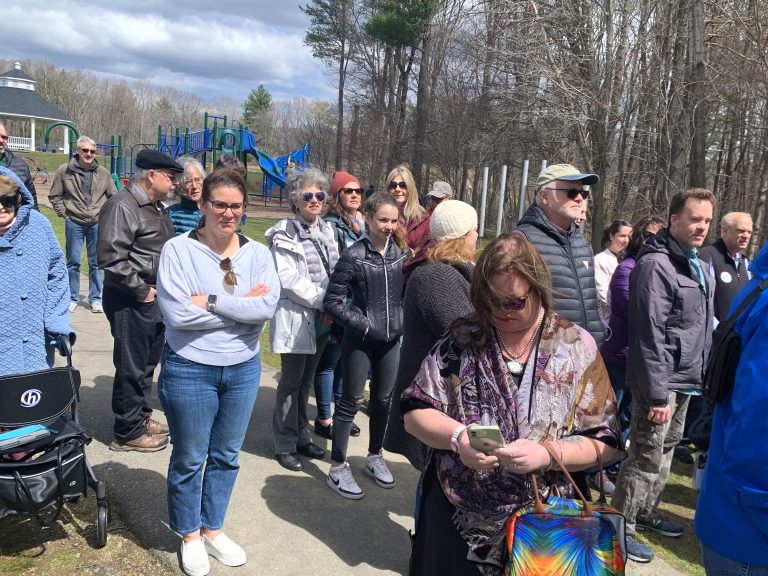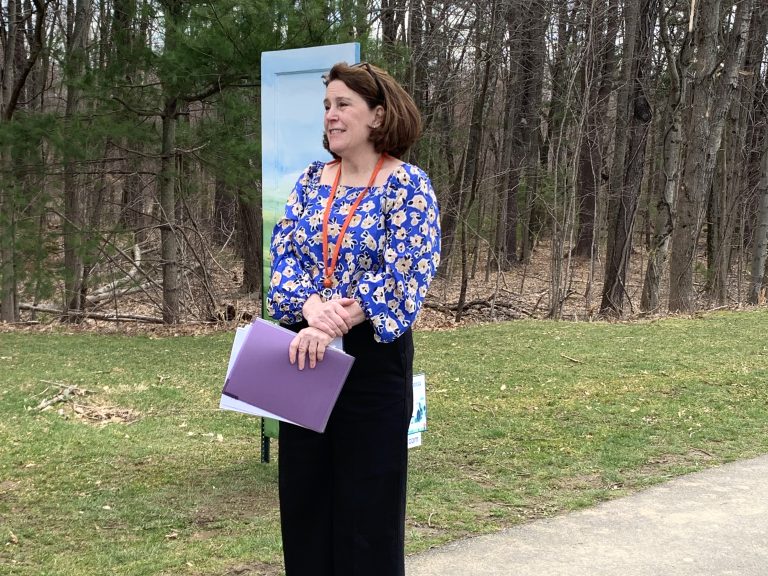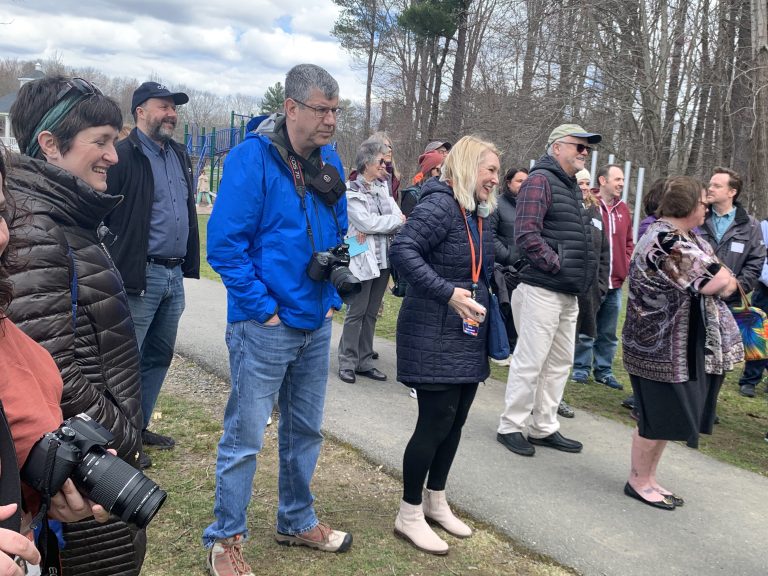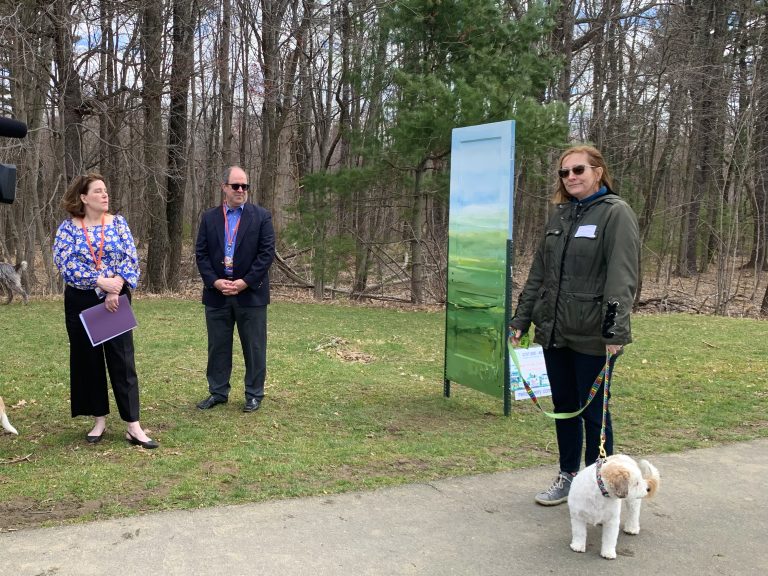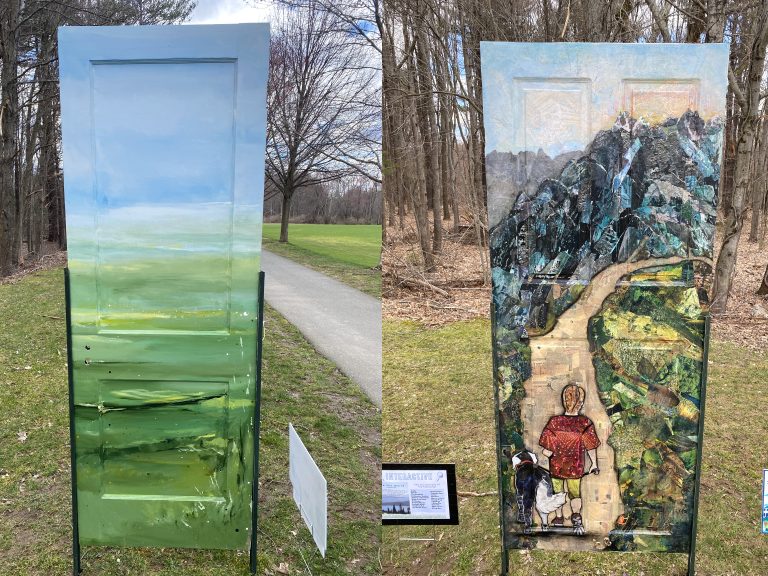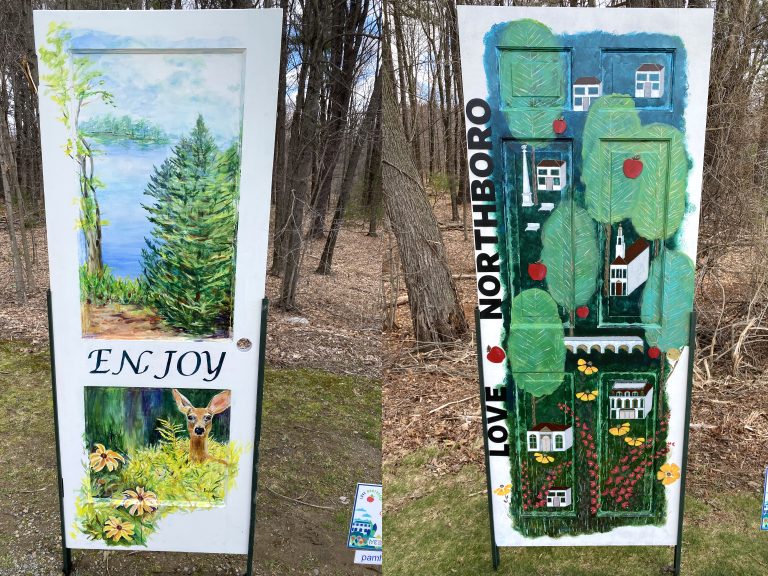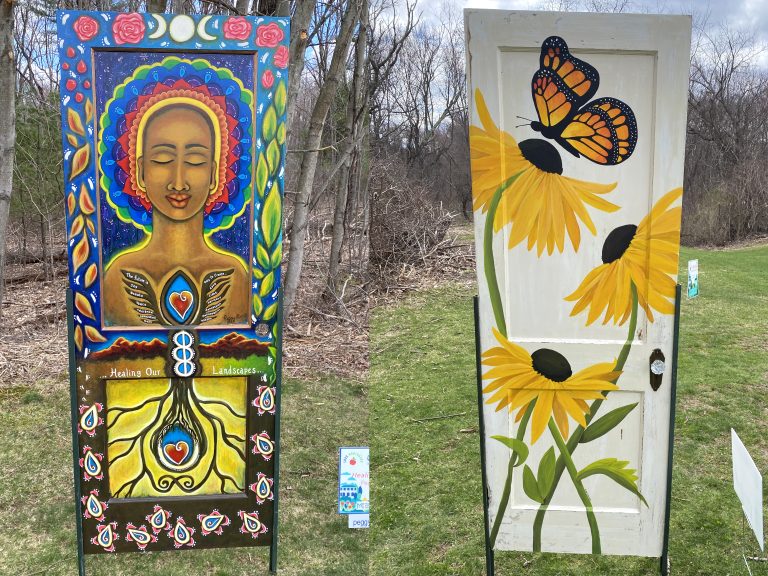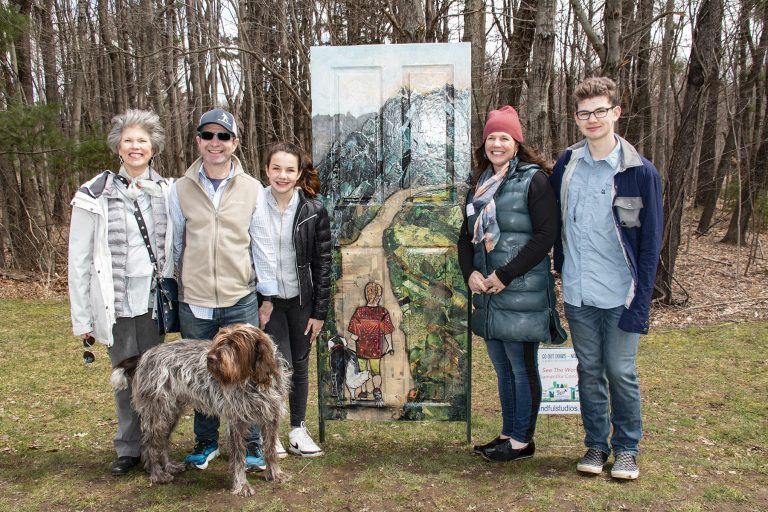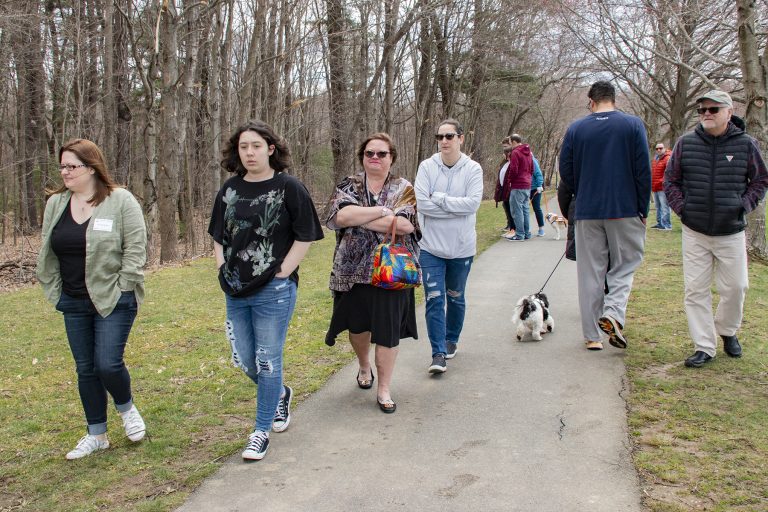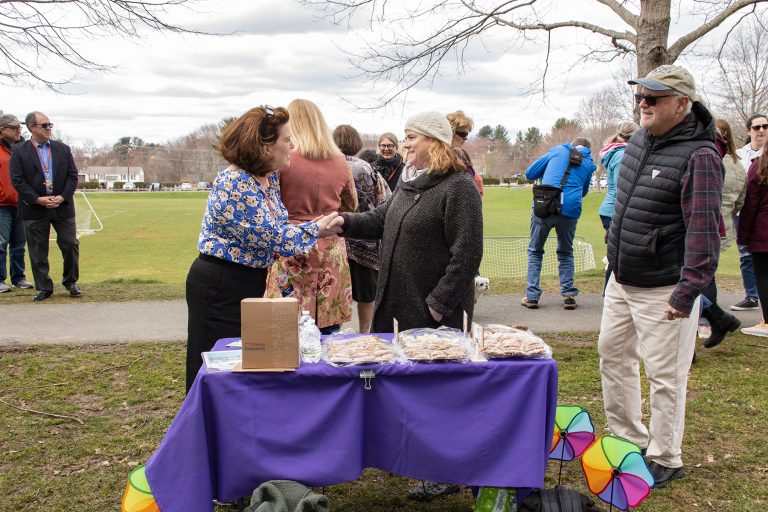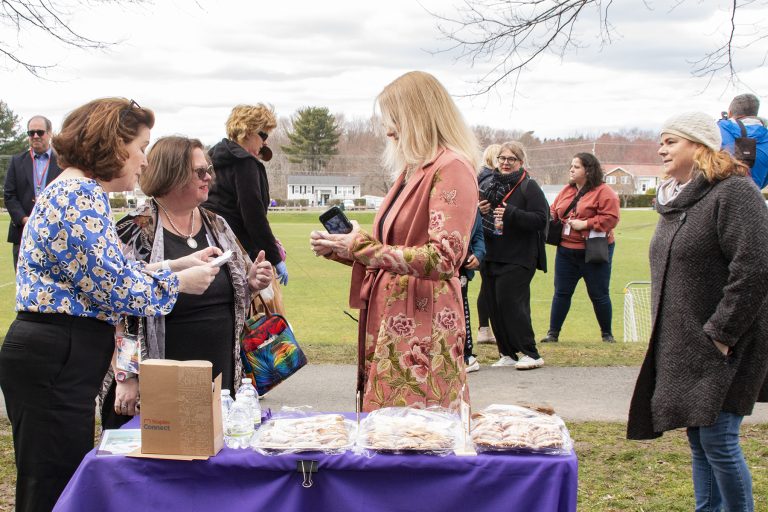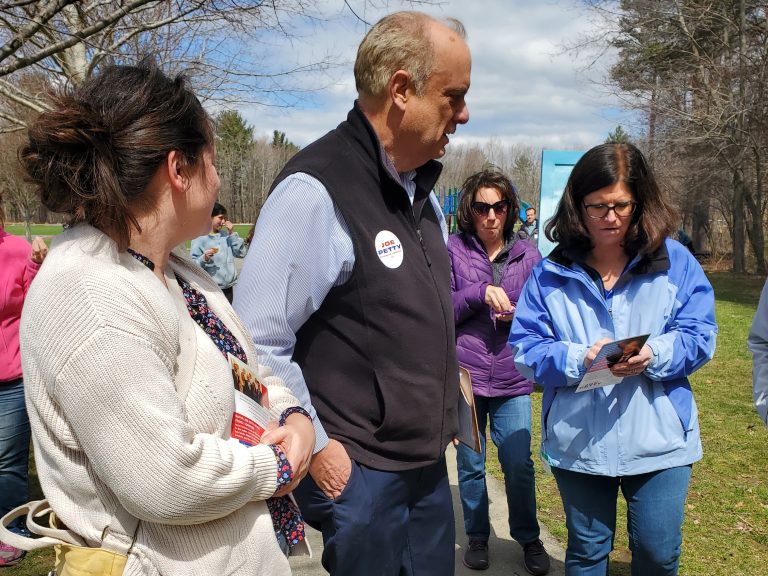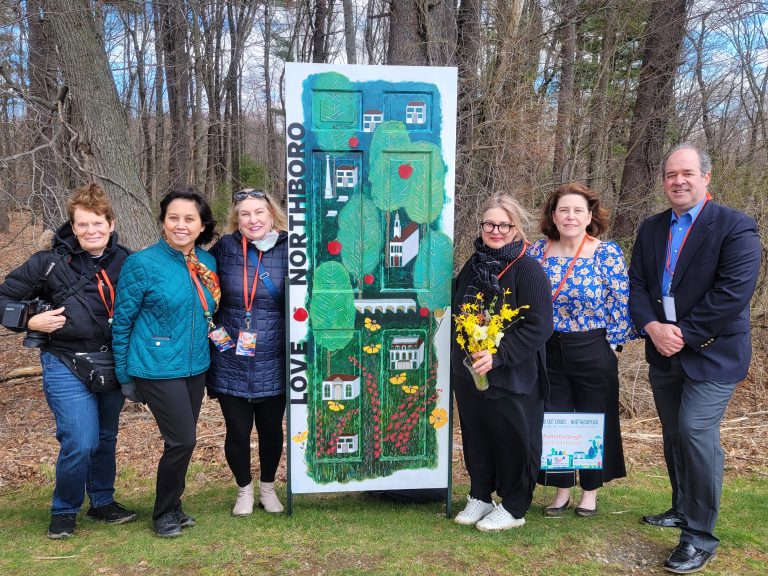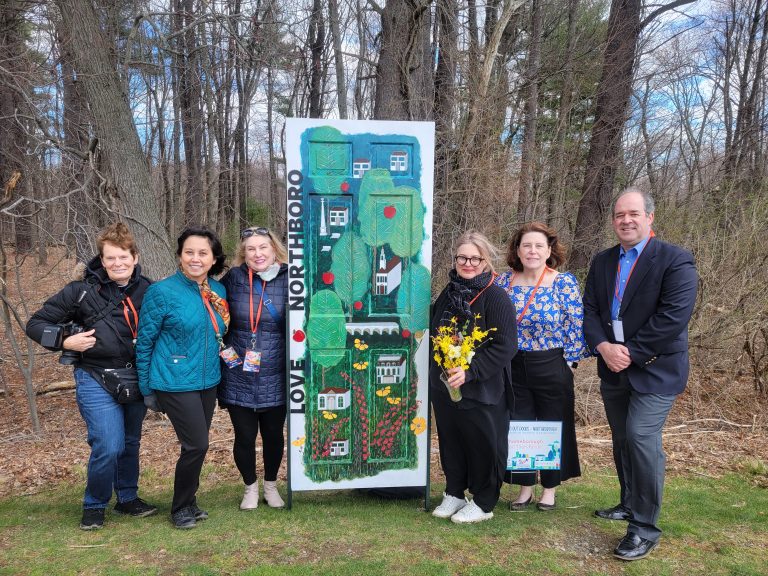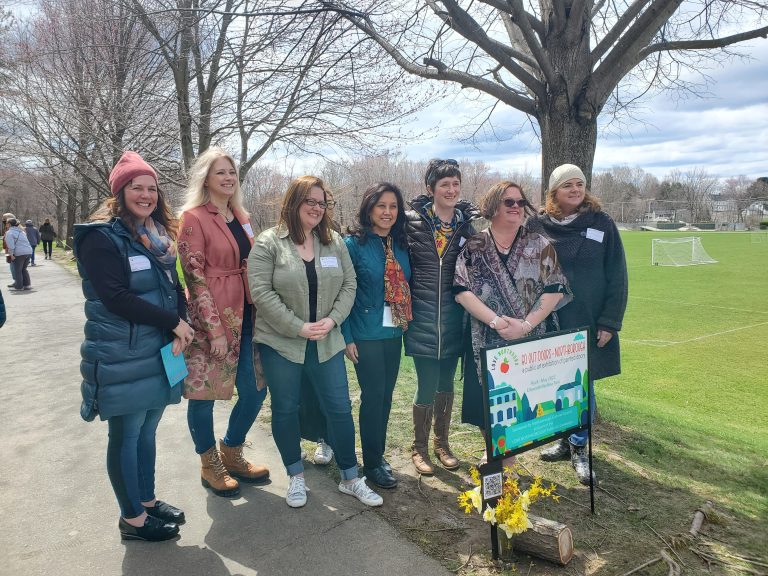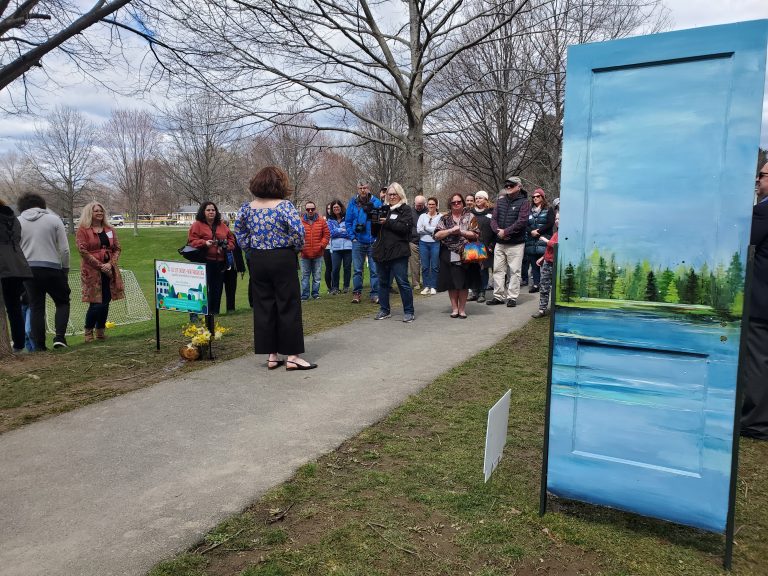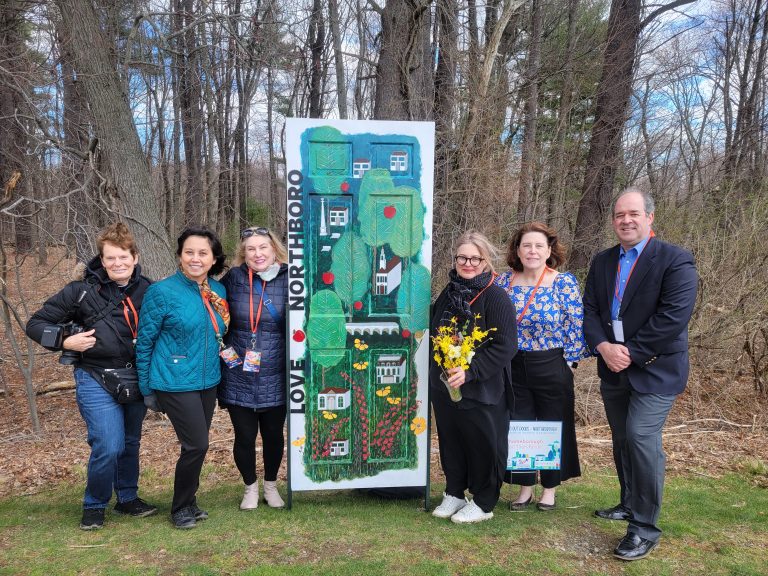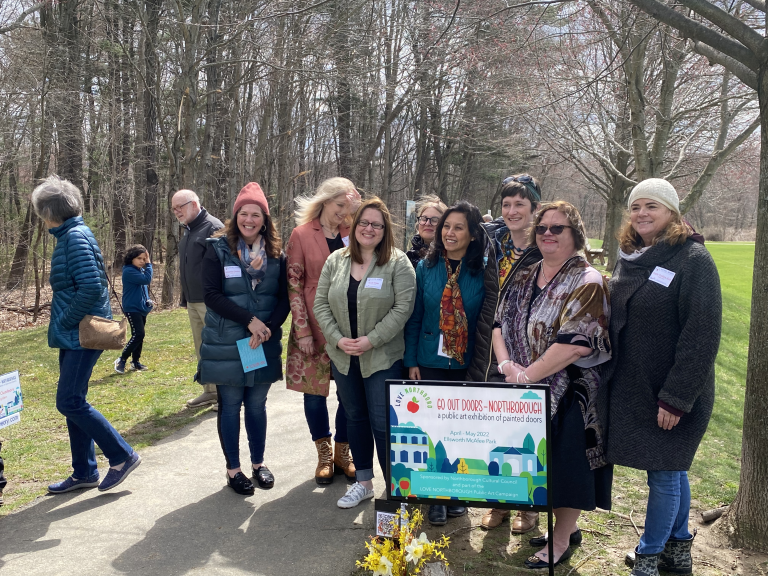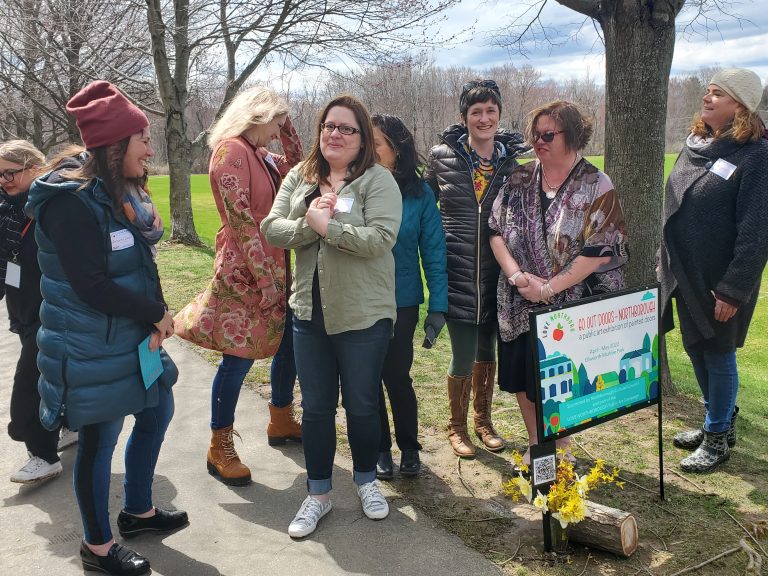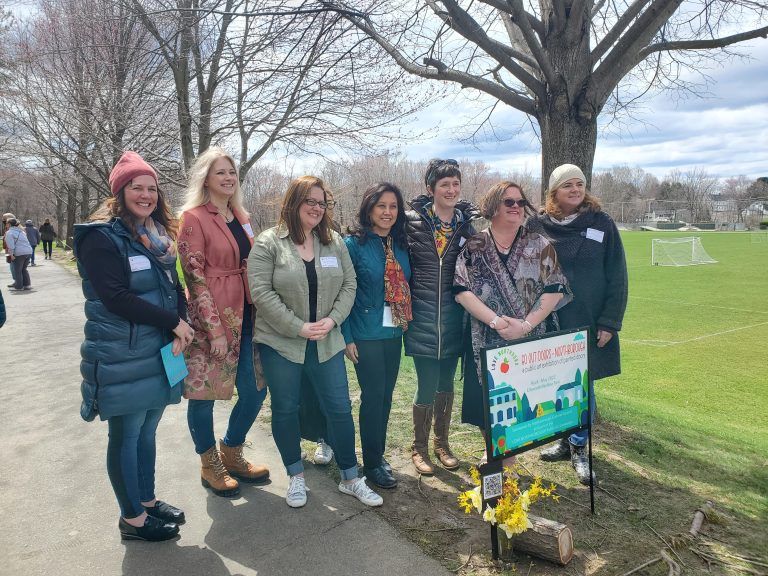 Go Out Doors - Northborough
is the first of a larger LOVE NORTHBOROUGH Public Art Campaign,
an initiative of the Northborough Cultural Council

What happens if you open the door and step outside? What happens if the opportunity to engage presents itself? What might we discover if we find ourselves on a path through the park or commons – away from the paths we travel daily?
Go Out Doors – Northborough is a public art project to inspire discovery and exploration of public spaces and the intersection of place, community, spirit, and nature.
Based on the En Plein Air exhibition on NYC's High Line and in collaboration with The Umbrella Arts Center's regional public art installation Go Out Doors – Neighbors, Go Out Doors – Northborough is a public art installation featuring nine artfully upcycled, painted doors on display from April 10th through June 18th in Ellsworth McAfee Park, 363 South Street, Northborough, MA 01532. The exhibition will culminate in the auctioning of the artist-decorated doors at the town's annual CultureFest on June 18.
This event was made possible with support from:
Massachusetts Cultural Council, Umbrella Arts Center, Town of Northborough, Be Well Northborough Program, Northborough DPW & the Medford Arts Council
Heather Baer is mother and teacher primarily residing in Northborough, MA. Art has always been a part of her life, whether working in oils, pastels, or acrylics.
She has also worked as a costume designer, set decorator, prop master and scenic painter for live theater. An avid rock painter, she enjoyed being able to work on a much larger piece that did not require a magnifying glass!
Heather, her sons Miles and Jameson, and their pup Chloe Joy split their time between Northborough and Cape May, NJ, her hometown.
A Fractured Life, represents both the balance between linear and creative thought processes, and the different perspective spending time living in a coastal town and in New England. Through the creation of the door, Heather has very much enjoyed other aspiring Zentanglers and artists, and was thrilled that art teachers used her piece as inspiration for their classes.

Karla Collins-Eck graduated Bachelor of Arts from N.U. with a focus on design.  She painted her first abstract mural at the Huntington Avenue YMCA. Her coursework included traditional studio with focus on theatre design, graphic design, typography and animation. At the Carving Center and Sculpture Studio in VT she learned marble carving and fell in love with sculpture. Her involvement encompassed non-profits and community action groups.
Karla is well known for teaching sensory and process workshops to the Minute Man Arc. She interned at Lexington's' SNAP and the Village Art Room. She led nature crafts at the Umbrella Arts and Environment Program. She teaches ceramics classes and visual art workshops at the Munroe Center for the Arts. Karla has enjoyed a variety of roles as a background actor.

As a self-taught intuitive artist, I rediscovered my passion for creative arts after an injury that left me with limited mobility for several months. During my recovery, I found comfort in daily creative practices. In abstract painting and printmaking, I have developed an aesthetic that incorporates high contrast, negative space, and natural elements. My work has evolved to include abstract painting with collage underlayers, mixed media collage; using my own prints, recycled materials, and vintage imagery.
The value of the outdoors for physical and mental health is enormous, and I find much of my art inspiration in nature. If there is a silver lining to this global pandemic, it is that communities have been forced to find safe alternatives to indoor recreation and socialization.
Encouraging this outdoor trend with an art exhibition is something I am proud to take part in.
The vision for my door was to create a collage representing how nature has impacted my family, my community and my art.

Peggy Davidoff is an artist and creator at Peggy Ann Creations. I enjoy creating contemporary artwork primarily using acrylics on canvas, and am proud to be part of a creative lineage (a community and a collective) of conscious creators; artists who create with intention or Intentional Creativity. This process, which is used in all of my work, is both intuitive as well as contemplative in nature. Part of my mission and purpose as an artist is to witness, co-create, and share life's beauty and magic. As such, my art is a visual representation and celebration of color, consciousness, and divinity. A depiction of the inner world of mystery and magic that lives within each of us, and which connects us to one another, to nature, and to the infinite universe of which we are a part.
My intention with this door is to capture the essence of nature, her beauty, her medicine, and her wisdom…and our connection to it all. Drawing inspiration from sacred personifications of nature, I seeded my work with the intention of strengthening our connection to her, and our relationship with her — with nature — to create a piece.

Is nature ever untouched by human influence? I explore this intersection on my canvas, combining a lifetime love of painting and the natural world. Using a palette of blues and greens and expressive motion, I aim to capture the feeling of both the outside world and the touches left behind by human creations – a vertical stroke suggesting fences, old piers, boats, windows. Painted and textured with brushes and palette knives, my work ranges from seascapes and abstracted landscapes to fully abstract pieces. Each painting is a journey in itself, with a captured sense of time passing and experiences lived.
Lisa Hayden studied painting at the University of Miami before returning to her native Massachusetts where she continued classes in painting and other art forms at the Danforth Museum and Worcester Art Museum. Four years painting in an environment of warm ocean waves, wild greenery, and colorful architecture has melded with the last 30 years of New England shores, forests, fields, and the Boston Seaport to create her visual viewpoint. Though she lives in Northborough, she considers most of New England to be a local drive and participates in many art events throughout the region, from Cape Cod to Portland, Maine.

Pam Haynes is happy to have this opportunity to share her art with the community. With a landscape, she has conveyed her love of nature using acrylic rather than her usual watercolor medium. A door for a canvas allows her to incorporate nature on a large scale.
Pam Haynes is an "impressionist" artist capturing the essence of the things she loves in her watercolors with the effect of light and color. Her favorite subjects include travel destinations, grandchildren, and animals. The feeling of being there, the feeling of the experience, is what she loves to achieve in her art.
She began painting as a teenager in oils and painted for many years in this medium. However, in recent years, she began painting in watercolors, and has grown through selflearning and individual courses in watercolor and drawing at the Worcester Art Museum and New England School of Fine Arts in Worcester.
Bich Nguyen is a local amateur artist who enjoys painting in a variety of media. She's enjoyed artwork since she was little and continues to contribute to the expansion of art in every aspect of her life.  She attended the Boston Museum of Fine Arts classes throughout high school on scholarship and won numerous awards.  Her original love is fashion design (like creating her bridesmaids' dresses); and as an active resident of Northborough, she strives to expand the arts to the community through being the Secretary for the Northborough Cultural Council.
This piece "Apple of my Eye" depicts the love for this town which is so well known for its apple orchards and farms.  Many are family owned and operated for generations and we honor them with this rendition.
Nicole Nolan is a business owner, artist, wife, and mother. At heart she loves to be creative and in recent years has found her way back to exploring her creative side. She has always been artistic, and in her professional career she has worked as a graphic and web designer and cake decorator, but soon discovered that her professional path led in a completely different direction. In recent years she has had the opportunity to rediscover her creative side through different outlets and mediums.
During the pandemic Nicole and her family rediscovered her maternal family home in the Adirondacks. Her strongest memory of going to the Adirondacks as a child is of the Black-Eyed Susans that covered the landscape. These bright, cheerful flowers were always surrounded by beautiful and peaceful Monarch butterflies, and the Monarch became a symbol of my grandmother and her spirit.

Lori Tiron-Pandit is a dark-fiction writer, editor, and digital marketing professional. She finds purpose in uplifting women's work, and celebrating their ancestral and contemporary imprint on the world. Through both her art and her technical work, she tells tales of women's everyday creative labors as well as their after-dark crafts.
Lori has a BA in Journalism from Bucharest University. Her work covers several the mediums from print magazine writing, editing, and advertising, to website creation and content development, social media marketing as well as fiction, non-fiction writing, and poetry translation.
The painted door titled #homeborough was conceived as a companion piece to the marketing visuals of the Northborough Cultural Council "Love Northborough" public art campaign. It's meant as a reminder of the Council's vision and continuous efforts to support a growing sense of community, inclusion and belonging through arts and culture in Northborough.